Lee Soap's Warewash Program is designed to meet our customers' needs with a complete line of quality and affordable warewash products. Our line includes presoaks, manual and machine warewash detergents, rinse additives, sanitizers and delimers in a complete selection of sizes.
These products are available in: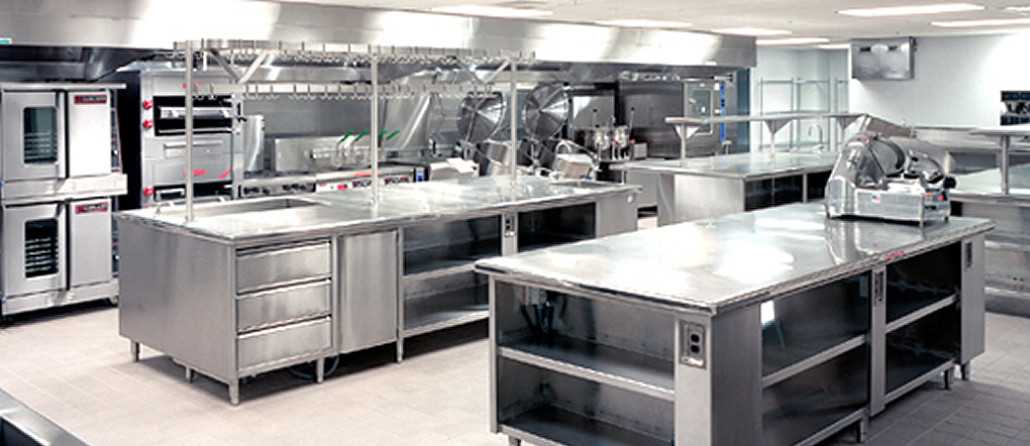 Lee Soap will partner with you in the development of your own private label look and products. Using your brand, or we can develop/design one for you. Lee Soap will design a marketing program that includes:
Market and Company Specific Performance Enhancing Products
Branding (Labels, SDS Sheets, Charts)
Marketing Programs
Employee Training
Sales Training
Assistance with Regulatory Compliance
Your  custom designed quality products combined with your label, service and reputation will build customer loyalty and brand recognition within your marketplace.
Imagine promoting  a product line that highlights your company and your brand instead of the manufacturer!
This is just a sampling of a complete line of products we offer. Please contact us for specifics on custom formulations, marketing packages and comprehensive product line for you.
MACHINE DETERGENTS
Efficiently clean your restaurants dishes with the proper commercial dishwashing detergent that's compatible with your dishwasher. Our industrial dishwashing detergent is formulated to be used during the first step of the dishwashing process, and it will properly clean the dishes in your high or low temperature dishwasher.
Correct Dual Temp Premium
Premium Dual Temp Premium
Achieve
Premium Solid Warewash Detergent
Prelude Dual Temp
Dual Temp Warewash Detergent
SANITIZERS / DISINFECTANTS

EPA registered sanitizers that are required in low temperature dishwashers to kill bacteria. Quat sanitizers designed to be used in kitchen prep areas and customer areas requiring sanitization.
Sani-Kleen 10C 10% Chlorine
Chlorine Warewash Sanitizer
Quat-Kleen Quat Sanitizer/Disinfectant


Quat Sanitizer/Disinfectant

Pine Quat- Pine Scented Disinfectant


Pine scented hard surface disinfectant. No rinse sanitizer specially formulated for food contact 
RINSE AIDS

Solid and Liquid rinse aids that encourages rapid sheeting of water from dishes to decrease drying times. For use in high or low temp machines.
CRYSTAL RINSE S-2000
Premium Solid Rinse Aid
Sparkle Plus Rinse Premium HW Rinse Aid
Premium HW Rinse Aid
Finish Rinse L-100 Standard Rinse Aid
Concentrated Rinse Additive
MANUAL WASHING

Effective hand wash pot and pan soap that's gentle on hands and tough on soils, Long-lasting suds that cut through grease and grime with ease, resulting in sparkling clean pots, pans, and dishes.
DAZZLE Pot and Pan S-2000 Solid
Pot & Pan Solid
Pot Shot Premium Hand Wash
Premium Manual Warewash Detergent
Pink Luster
Manual Warewash Detergent
SILVERWARE SOAK

Our presoaks effectively loosens, softens, and removes food soil films from silverware, stainless steel, flatware and any other tableware material.SATURATE S-2000 Silver Soak Solid 8 lb
SATURATE S-2000 Silver Soak Solid 8 lb
Solid Silver Soak (non chlor)
Perform P-1000 Powdered Silver Soak non chlor
Powdered Silver Soak
Brilliant P-1000C – ChlorinedDestainer
Powdered Non-Chlorine Destainer *
Every appetizer, entree, dessert, or beverage you serve to your customers can taste delicious, but if they're served on or in a dirty piece of tableware, the experience will be ruined! Check out our selection of manual dish washing and sanitizing chemicals that will help you keep your pots, pans, and plates clean and sparkling! Choose from bleachers and destainers to tackle tough stains, dish washing soaps to remove dirt and grime, and polishing cleaners to add a visually-appealing shine. You'll also find sanitizers to disinfect dishes, as well as tableware presoaks to use before the actual wash and rinse cycle.
These manual dish washing and sanitizing chemicals are available in liquid, powder, or solid form. Use a presoakser in the first well of your three compartment sink, a detergent in the second, and a sanitizer in the third. These three steps will remove caked-on food and sauce, while also killing any harmful germs and contaminants. You can even check out our eco-friendly dish washing soap options for use in your environmentally-friendly establishment.
Prosoak Liquid Silver Soak
Liquid Silver Pre-Soak
LIME AND DESCALER

Perfect for cleaning your dishwasher, steam tables, and coffee urns. An acid-based cleaner effectively eliminates lime and scale buildup to help make your equipment work better and last longer.
Scale Away Descaler
Concentrated Lime Solvent
Lime Away De limer
Liquid Lime Solvent
OVEN / GRILL
Various products for ovens, grills and hoods. This cleaner offers thorough penetration of encrusted grease and grime. It is highly effective in the removal of those deposits found in baking ovens, especially baked-on fats, greases and carbon.
Cutter Viscous Alkaline Degreaser
Viscous Alkaline Degreaser
Sizzle ( 6/1 quarts) Hi Temp Grill Cleaner
Hi Temp Grill Cleaner
Expel P-1000 Deep Fat Fryer Powder 15lb
Deep Fat Fryer Powder

Abolish
Heavy Duty Kitchen Degreaser
*All products available for private labeling
ANCILLARY PRODUCTS

We have a wide variety of exceptional products that will take care of every need in have in your establishment. From bathrooms to floors to drains and freezers we have what you need.

Slam
Neutral All Purpose Cleaner
Refresh tub and Tile Bath Cleaner
Tub and Tile Bath Cleaner
Foamy
Foaming Hand "Soap"
Balance Pearl Hand Soap
Hand Soap with Lanoline
Command anti-bacterial hand cleaner
Anti-bacterial hand cleaner
Break Down Enzyme Drain Treatment
Enzyme Drain Treatment
Brisk Freezer Cleaner
Freezer Cleaner
Gleam Kleen Cleaner LF Bar Glass Brush
Low Foam Bar Glass Cleaner
Glisten Solvent Bar Glass Descaler
Bar Glass Descaler
Shine Concentrated Glass Cleaner
Glass Cleaner Conc 10:1
Shine RTU Glass Cleaner
RTU Glass Cleaner
Citra Shot
Multi-Surface Cleaner /Degreaser
Pro Kleen 500
Heavy-Duty Alkaline Degreaser
Dyna-Clean
Multi-Purpose Degreaser
Knock Out
Floor Cleaner
Power Kleen P-1000 Floor Cleaner
Powdered Floor Cleaner
Mop and Move No Rinse Floor Cleaner
No-Rinse Floor Cleaner
*All products available for private labeling